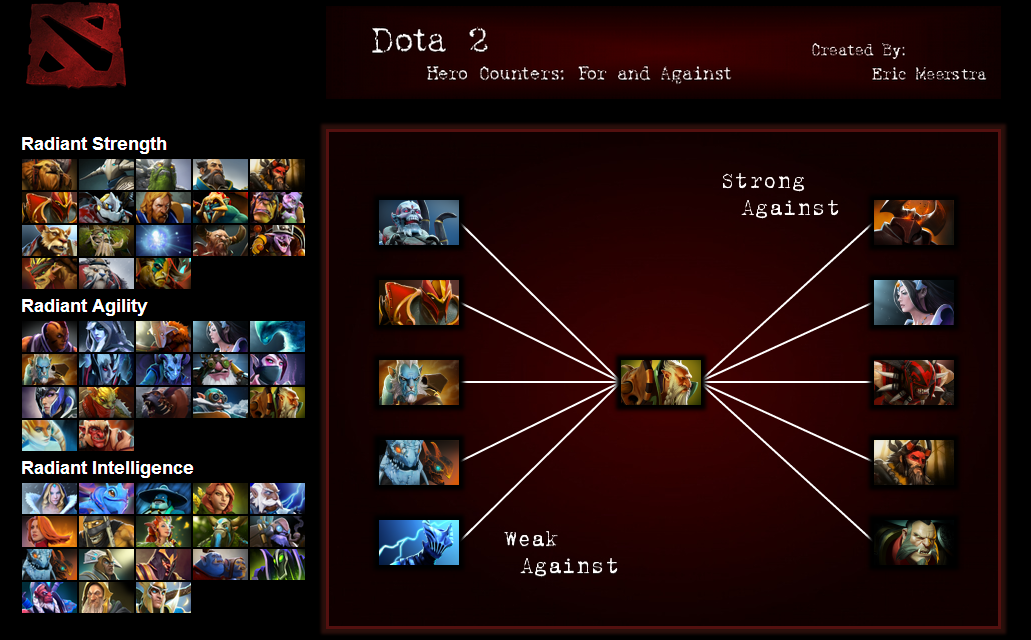 Date Created: August 1, 2013
I created a website which animates the counter pick for each hero in my favorite game Dota2. I am really happy with how smooth all the animation turned out to be. Take a look. :). Note, Only working in Chrome, IE 10, and Safari.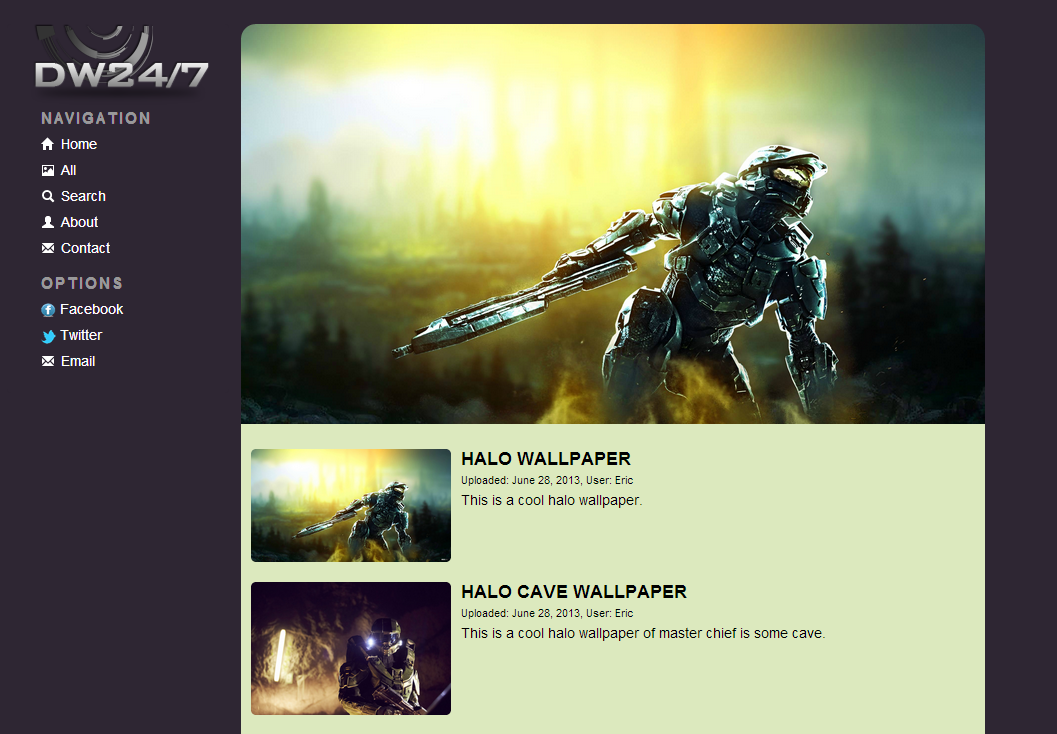 Date Created: July 7, 2013
This web page was to see if I could get some slide show type website to work. I liked it enough to use this design as the home page.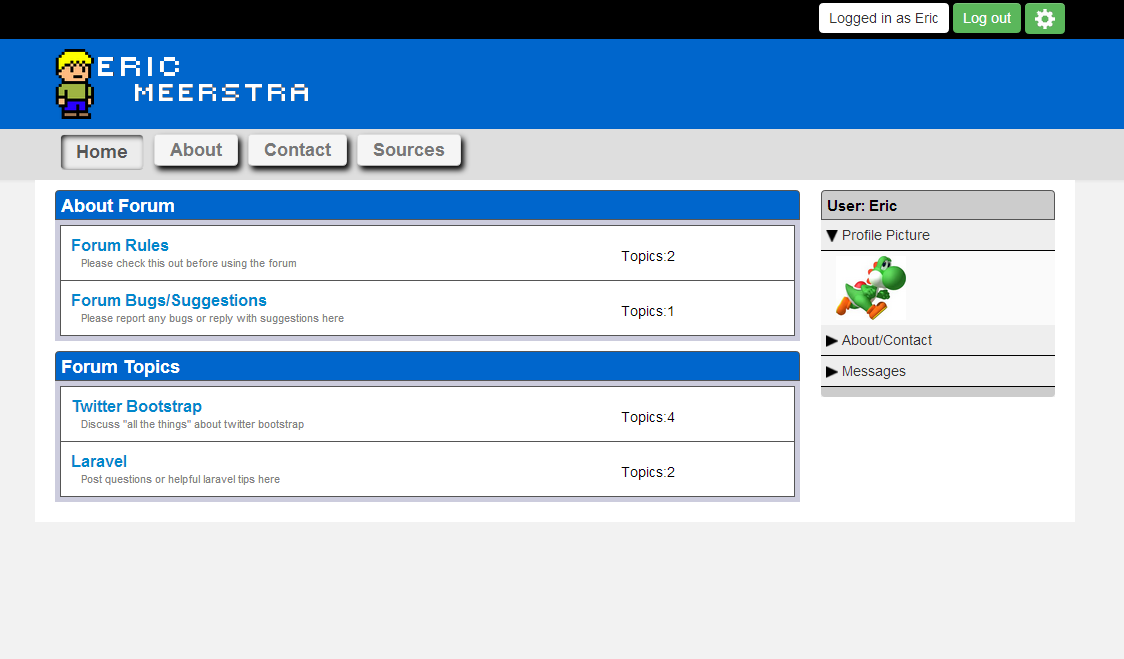 Date Created: June 14, 2013
This is a forum project that I created. It is built using laravel PHP. Features include logging in, posting, and displaying all the forum contents. Feel free to create a user and leave a post.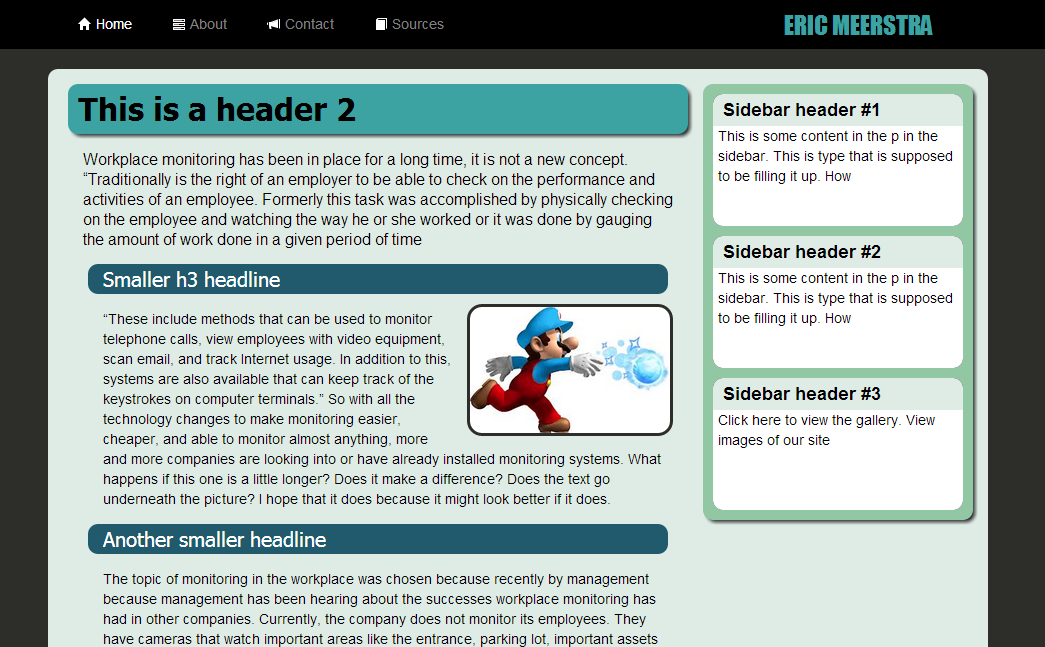 Date Created: June 26, 2013
This design was to test out how colors of a certain palette would work together. I am happy with the colors, but really don't think the design works that well.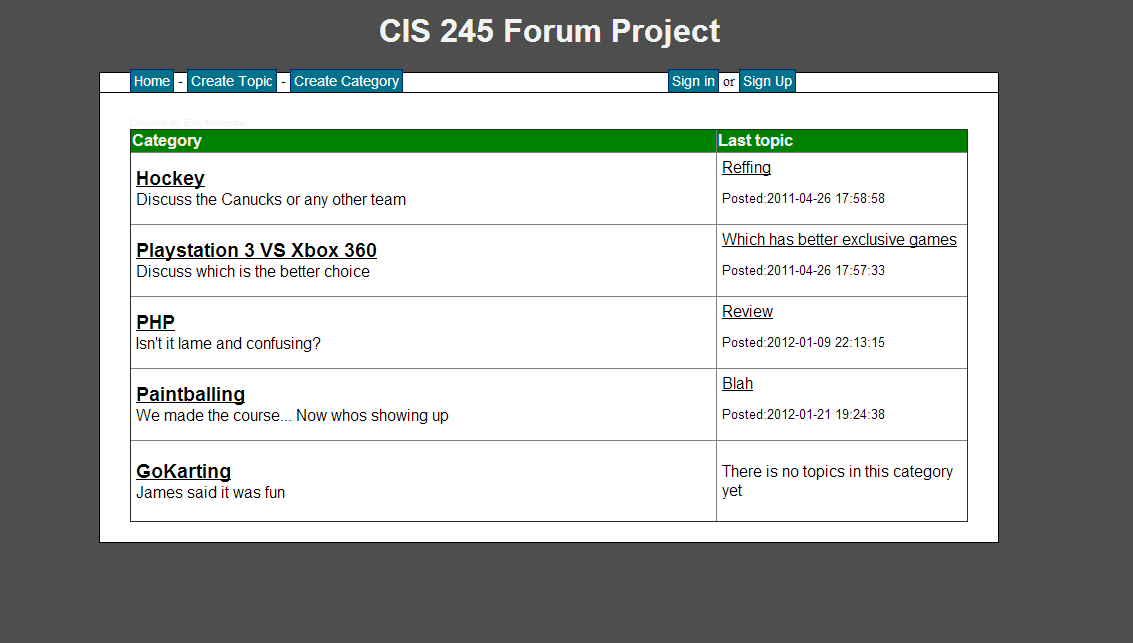 My First PHP project
Date Created: April 24, 2011
One of my first PHP projects from school. :)